Growing up in god's word. together.
The elementary years are full of growth and we want to partner with you on this journey! Led by Kimberley McElroy, First Kids ranges from Kindergarten through 6th grade. Our kid's ministry is focused on teaching kids how to have a life-changing relationship with Jesus through developmentally-appropriate biblical teaching, engaging activities, meaningful relationships, and more!
We'd love for you to join us! Follow the link below for more information, or check out our latest events and news to keep updated with what these kiddos are doing!
Join us as we celebrate Jesus' birthday! We'll have fun activities for the kids and experience what it was like on the night Jesus was born! Sign up is coming soon!
International Missions Offering
We are starting our collection for International Missions Offering
Registration for First Arts Begins Dec. 5th!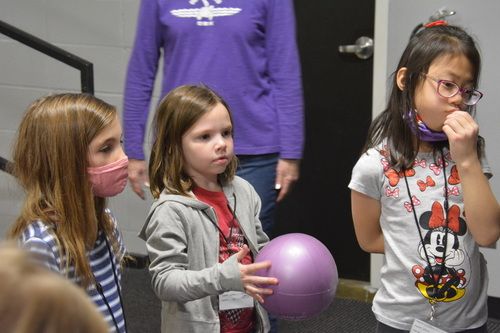 First Arts consists of instruction in a variety of art forms for children in Kindergarten through 6th Grade. Music reading and instrumental music, piano, and dance are represented in classes ranging from beginning to performance level.

Our mission is to provide children with opportunities to learn and develop lifelong art skills with an emphasis on personal and corporate worship.


Follow First Kids on Social media